Active wellbeing at the 5-star wellness hotel "Gasthof Post"
Relaxing, being active, sauna and training - the versatile offer at the 5-star hotel "Gasthof Post" in Lech provides for varied endurance or weight training and soothing sauna infusions (Aufguss). Welcome to the sauna oasis & fitness area!
The sauna oasis at the 5-star wellness hotel "Gasthof Post".
Whether after sporting activities, before jumping into the pool or as the crowning finale of a perfect vacation day - here you can take a sauna in a noble ambience. The sauna with a view of nature and the brine steam bath with outdoor grotto invite you to the highest level of enjoyment. In the fine after-rest oases you can provide your body with regeneration and fresh energy.
Regular visits to the sauna can make a significant contribution to health and are considered to be relaxing wellness sessions not only in winter. The ideal conditions require a temperature of 90 °C and are completed by professional infusions. Natural aromas underline the feel-good experience and include local herbs and fine woods.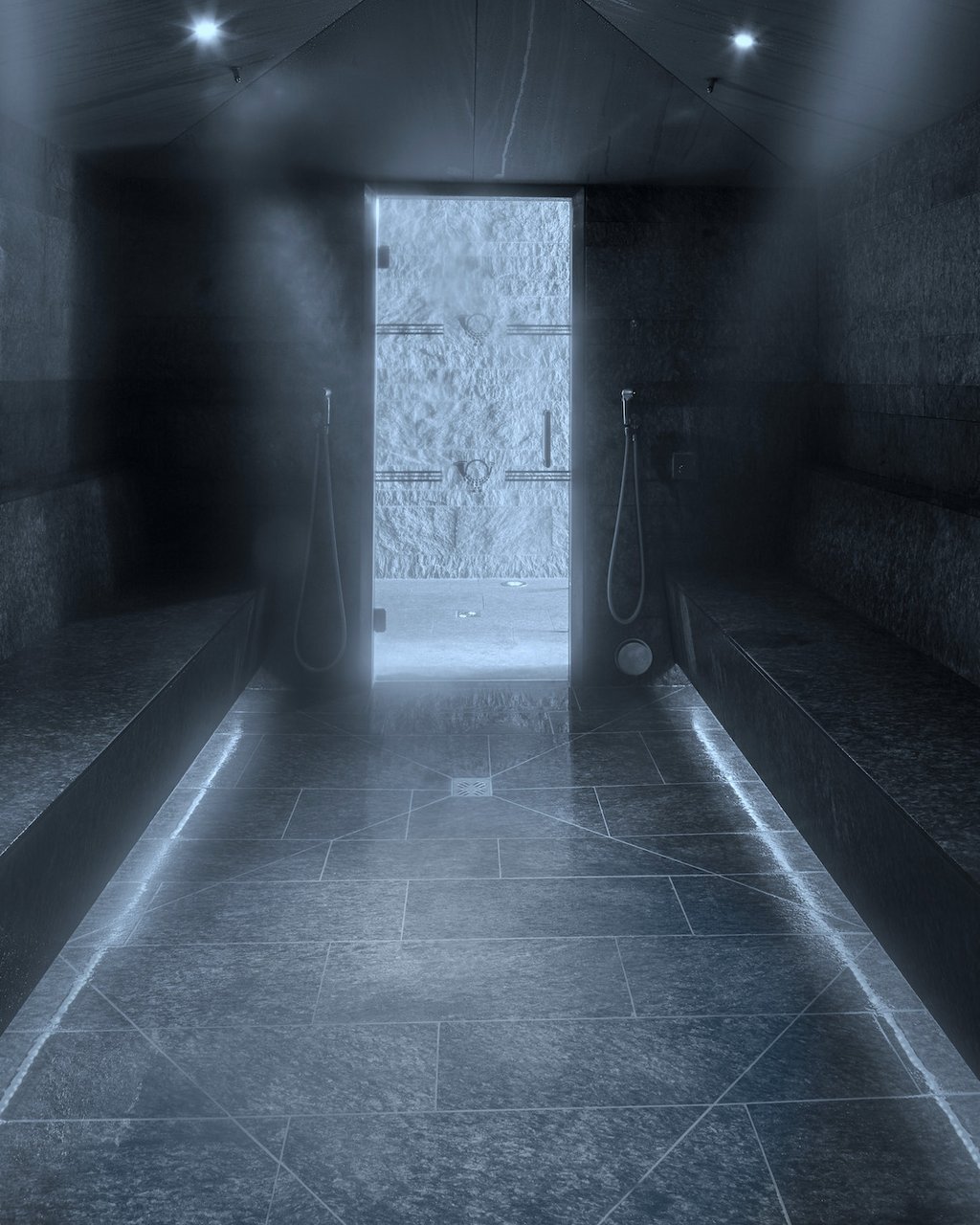 Steam bath with outdoor grotto
Steam bath with outdoor grotto
With a lower temperature (45 °C on average) and almost 100 % humidity, the steam bath is considered to be gentler on the circulation. The pleasant warmth relaxes body, mind and soul. The associated outdoor grotto is perfect for relaxing afterwards with a wonderful view of the surrounding nature.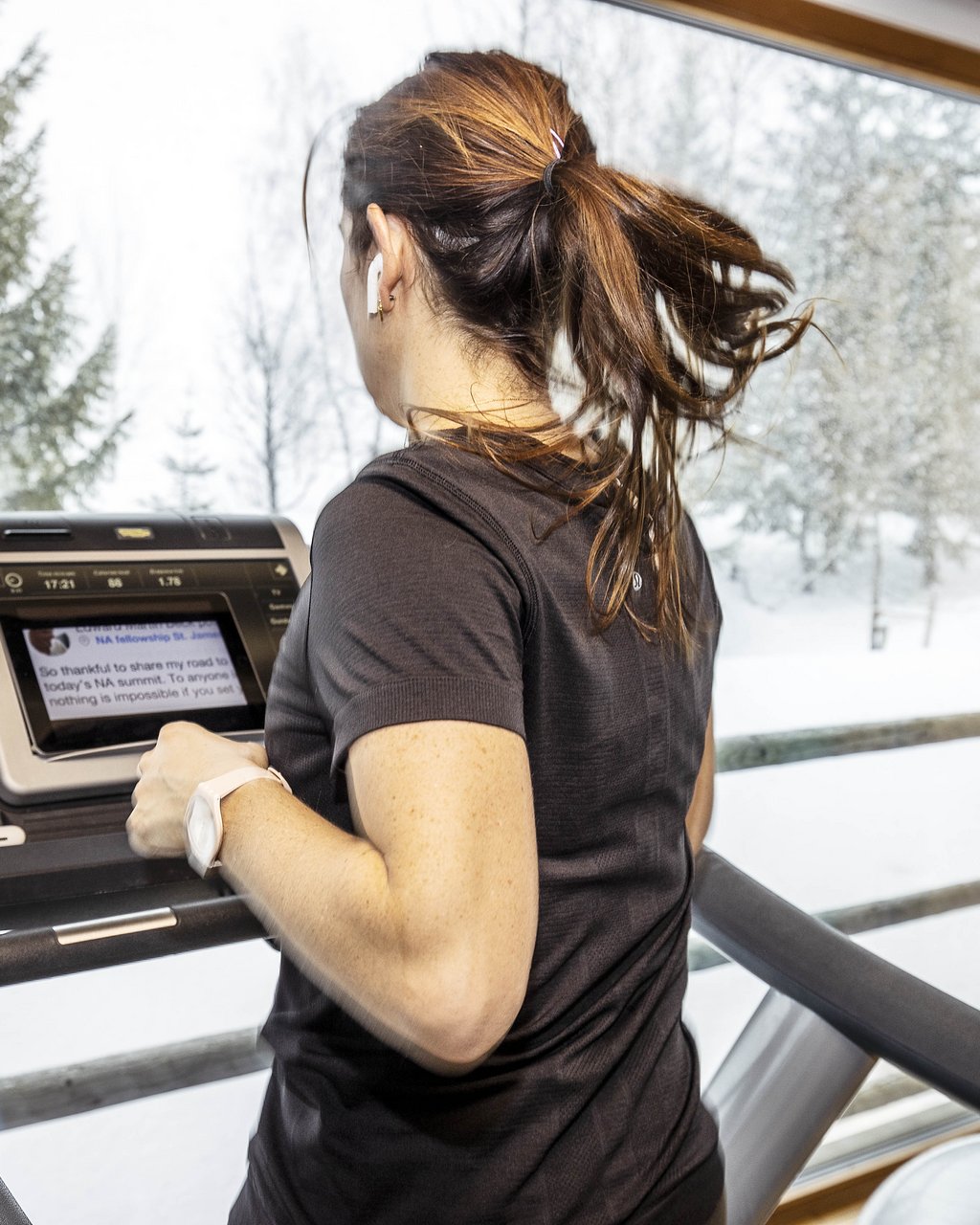 Fitness & Sports facilities
Fitness & Sports facilities
In the modern fitness studio with a view of the Alpine nature, you can train on high-quality cardio and weight equipment from Technogym. The equipment is designed according to the latest medical findings. We are happy to offer our guests expert guidance for the perfect work-out on request.
Around the Hotel "Gasthof Post" in Lech there are ten new running and Nordic walking trails of varying degrees of difficulty. A specially developed guidance system shows the way. In and around the sport.park.lech there are a multitude of other possibilities for impressive sport sessions.